Remote Recording Project
Instrumental music education depends on
group process and collective collaboration.
How could this be possible through
remote learning and social distancing?
The challenges are both technical and artistic. There is no resource that is specific to creating a large ensemble performance and that is available to music educators. Many of the tech platforms that have been developed to enable "virtual recording," "real time performances" and "remote collaboration" are either unreliable or not affordable for most public and private schools to use.
In order to create a practical recording, students need to have the ability to play with the same sense of musical pulse, observe a conductor, read their music, and access quality recording software. In addition, if students were to individually record their parts for mixing, a process would be needed to manage different file formats and, in the case of the Ursuline ensembles, combine nearly 80 individual recording files into one collaborative project.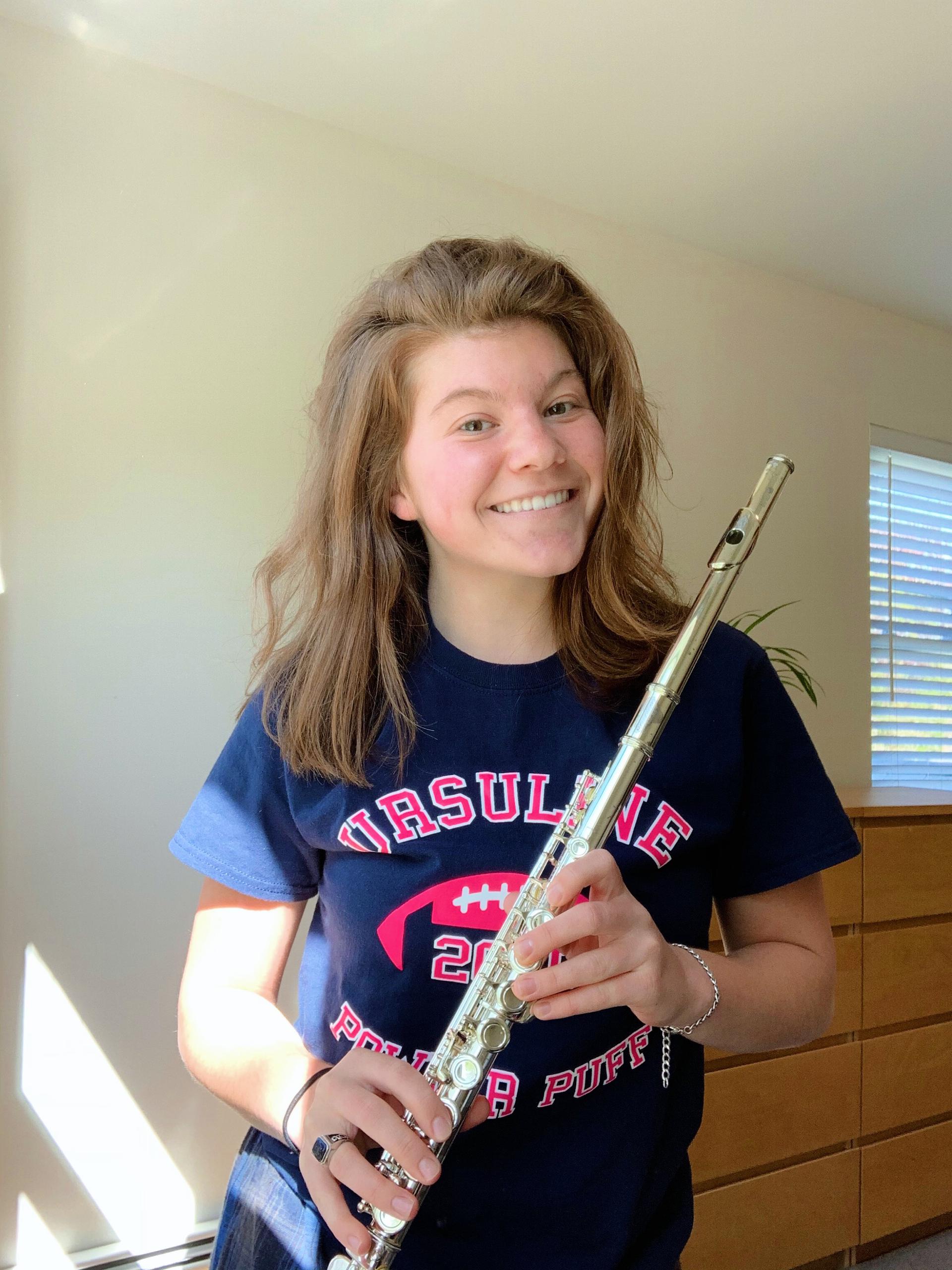 Mr. Mark Collins, our Instrumental Teacher, came up with a solution. Each student was provided pre-recorded audio guides which allowed all students to play at the same speed.
Each student was instructed to practice their part with the audio guide and record their performance individually. The individual recordings were done with their cell phones, tablets, or laptop microphones, then uploaded to MOODLE, our learning management platform.
Many students used alternative file formats which posed a challenge for mixing. Following the file submissions, each file was converted to a standard format that was easily read by the software that Mr. Collins would use for mixing. Ambient noise (background interference i.e. dogs barking, siblings talking, motorcycles passing by, and white noise) was filtered out of each recording using free software such as Audacity and Garage Band.
Finally, each recording was combined by instrument and part, mixed and leveled using Audacity and Garage Band software, then ultimately combined with all other instrumental recordings to create the final product.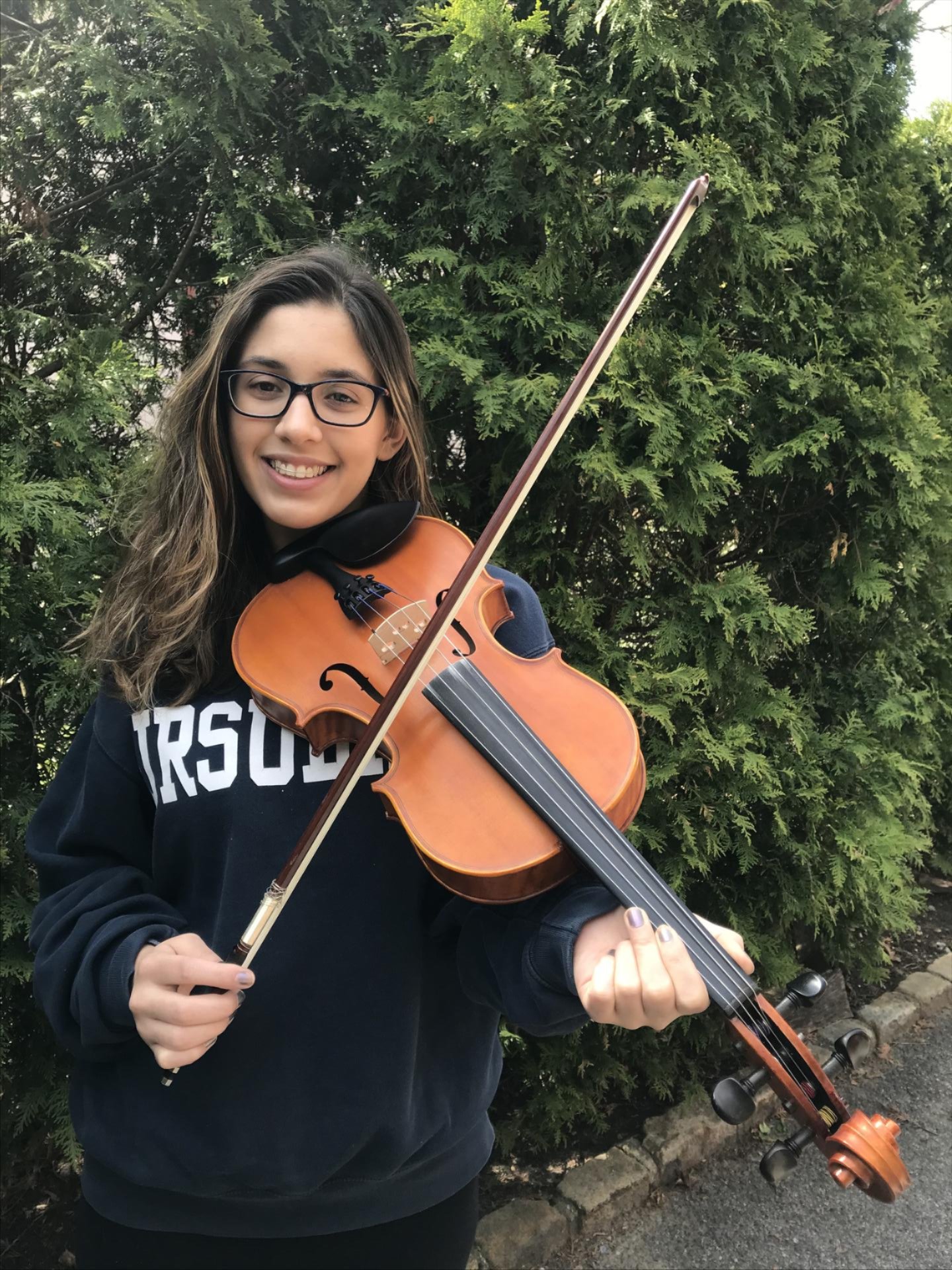 During this creative endeavor, we witnessed what is possible when students are challenged in unexpected and unpredictable ways.
Students were required to face their disappointment of losing the opportunity to perform live, stretch their creativity to include the use of music technology, self guide their learning, work at their own pace, and gain the confidence to play and record individually, without the support of their group mates.
The results of this process were incredibly inspirational. Our music students showed depth of self-expression, connection to their own performance, commitment to musicality, joy, fun, and vulnerability. The result is a meaningful memory for themselves, and a gift to offer the Ursuline community during a difficult time. In addition, and perhaps most importantly, is that their drive to succeed was determined by their willingness to grow, to try, to struggle and to overcome.
We sincerely hope you enjoy these recording projects and that they bring you as much happiness as they gave the music ensembles and Mr. Collins to create.